I'd been trying to form a team that barnstorms around the different PvP games every month until a real game comes out. This plan fell short when I realized it would be impossible to form a squad like that for one key reason
- people do not like me
.
This isn't happening.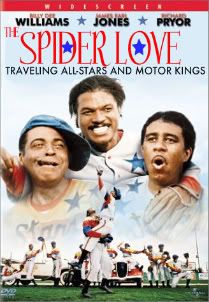 So, I've just been playing with myself.
First there was some casual WoW tourism that left me a tad seasick. I jetpacked around Global Agenda for a couple hours. What's surprised me is that I actually haven't hated playing Champions Online at all yet.
I've built a new, improved version of my ol' run-and-gun Goblin Squig Herder, now cybernetically augmented to rain down explosive arrows of death & be-daze-ment while I teleport around in puffs of green smoke. I also picked out the stealth-evade skill, just so I can backflip into that cool cloaked mode, like I'm the fucking Predator.
So, there's that.
Just for those keeping score, I've made a full Family Tree of my Goblin babies.
This is the original Papamofo, a Goblin Shaman in the world of Vanguard.
The quality of this picture adequately reflects the quality of that game.
Flash-forward to two of the first characters I created in Warhammer Online and you'll notice Papa decided to go the route of Squig Herdery and 'Wulfnard' became my Goblin Shaman.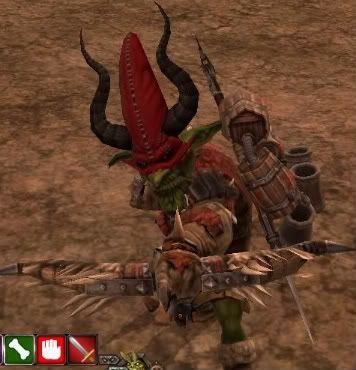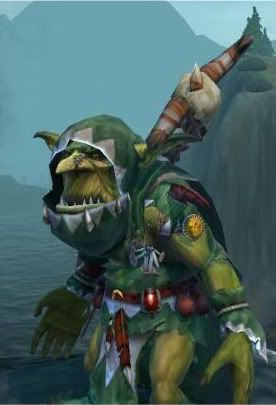 When I played the AION betas, Papa and Broccoli came along for very brief cameo appearances as Goblin Archers and Assassins.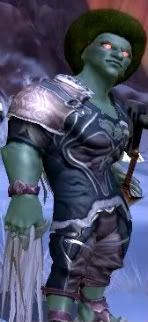 And finally, my CyberPapa in Champions.
Maybe I can make a Goblin Enforcer in A.P.B., I'll let you know!
Of course, the big ticket will be when I can roll a Goblin in World of Warcraft: Cataclysm.
(Is it sad that I just turned 30 and the prospect of rolling a Goblin Hunter is far more interesting to me than actually having a real child at this point in my life?
I'm not sure if that's the saddest thing I've ever heard in my life or the
smartest
.)
Does not require diapers, can kill dudes with a cadre of subserviant beasts.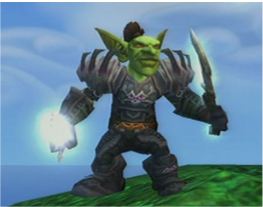 Also, I think technically a Rodian Smuggler in Star Wars: The Old Republic kind of could be classified as a sort of futuristic Sci-Fi Space Goblin, so, yeah.
Greenskinned, pointy ears, slight build...
He may not shoot first, but Papagreedo will always shoot
last
.
THANK YOU FOR YOUR TIME I HOPE YOU CONTINUE READING THE SPIDER LOVE BLOG FOR MORE FAKE ARTICLES, FAKE SELF-INTERVIEWS, STUPID RAMBLING AND GOBLIN PICTURES.