LAST OF THE NEW rr80 MOUNTS, THESE AREN'T THAT FUNNY
This is the last part of my exposé. Let's wrap up that interview with my source at Mythic and finally be done with this.
Spider Love, Greatest of All Warhammer Bloggers: "The Slayer Mount probably looks pretty funky, huh?"
"CG", Secret Mythic Leaker: "When you think 'Slayer', what do you think?"
Spider Love: "Half-naked ginger midget with unsightly man-boobs."
"CG": "So what sort of mount would you expect a Slayer to ride?"
Spider: "I don't know, one of those oily man-boys dancing around in a thong made of saran wrap at a gay pride parade."
"CG": "We actually went with 'Slayer Bear'."
Spider: "So they ride portly gay men with excessive body hair?"
"CG": "No, no. Real bears. But they're Slayer Bears."
Spider: "WTF is a Slayer Bear?"
"CG": "It's a pissed-off bear that's been shaved so that it has a mohawk and then the mohawk is dyed orange."
DWARF SLAYER SLAYER BEAR
Spider: "Why the hell would a Slayer do that?"
"CG": "Slayers drink. Alot."
Spider: "What about Knights of the Blahblahblah?"
"CG": "When you think Knights, you think heavy armor, you think vigilance-"
Spider: "Stupid feathers and overpowered abilities."
"CG": "Yeah, stupid feathers, that's pretty much the Knight's thing."
WARCOCK OF THE BLAZING SUN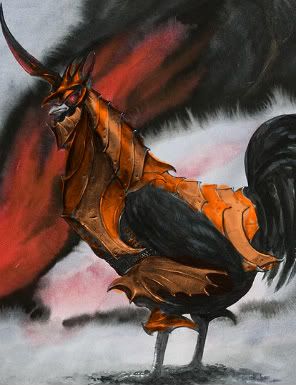 Spider: "Another home run."
"CG": "Are we done yet?"
Spider: "No, we've still got the stealthers."
"CG": Alright, we wanted something to match the cunning ruthlessness of the Witch Hunter."
Spider: "If by 'cunning ruthlessness' you mean 'talentless griefing' and 'running from fights all day', yeah sure."
"CG": "Oh good, you'll think their mount is appropriate then."
EMPIRE WITCH HUNTER HORRIBLE RATWEASEL TROLLBEAST
Spider: "I already know what Witch Elves will ride."
"CG": "What'd you have in mind?
Spider: "Kind of obvious, really."
DARK ELF WITCH ELF WITCH POLE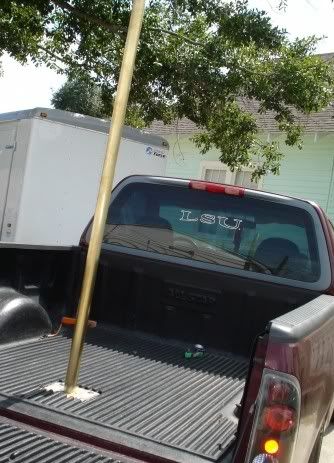 "CG": "Okay, I get the picture."
Spider: "What? Oh. Yeah. Whatever."